NetHire is Canada's leader in Online Candidate Sourcing and Talent Acquisition.
NetHire started operating January 1, 2011 after a year of development by a team of Recruitment, IT, SEO and Social Media experts working together to build leading edge hiring technology. Out of the gate, NetHire was able to source better candidates than clients had been getting with single job boards or newspaper ads.
Our History
Our parent company was originally founded in 1988 with the first employment newspapers in Canada and the United States. The company then branched out into providing technology to job boards and corporate career sites. In 2010, seeing the change in how people were searching and being connected to jobs they took a huge leap of faith and formed NetHire.
Why NetHire Was Formed
In the year 2000, newspapers lost their strangle hold on employment ads and online job boards took over. 2000 was the peak year for the large national job boards and from there the market became increasingly more fragmented. Thousands of job boards opened, people started go to Google to search for jobs and as the years went on social media became a key place to source and connect to jobs. The pie was fragmented into thousands of slices. NetHire was formed to reconnect employers with job seekers and reconsolidate a very fragmented pie. With over 30,000 job boards in North America no one job board was any longer singularly impactful, but as a group they were significantly important. Social Media could now be tapped for quality candidates even those not actively looking and search engines presented the opportunity to be the first job people searching would see
2000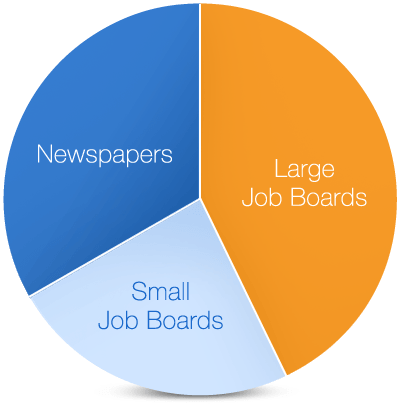 Today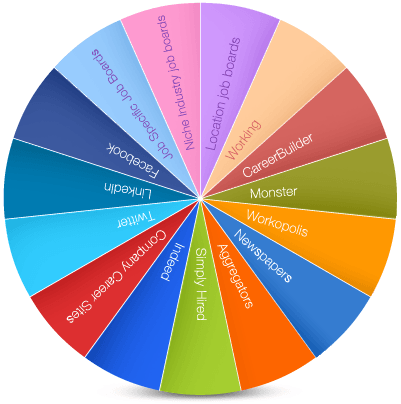 The Growth of NetHire
Over the years our partnerships and network have grown, our technology has greatly improved and we strive each day to improve, build better and create more leading edge products and services. NetHire started with a single client and we now have over 2,000 very satisfied clients from all over Canada and the United States, in every industry from small entrepreneurial businesses to North America's Fortune 100. We started off with job postings and today we offer an array of services including:
Career Sites that seek out candidates
A mobile job apply process that makes it easy for candidates to apply regardless of where they are or what device they are using
A Candidate Management System (CMS) that is easy, yet powerful for recruiters to manage their candidate pool
Cloud based software solutions that run some of the top employment agency and recruitment firms in North America
A unique recruiting product that provides a low cost, flat-fee price, while utilizing the power of our recruiting and agency partner-clients and their databases making for a deeper search, faster turnaround time and in the end, a better hire
What's Next for NetHire?
NetHire is not a job board; we work exclusively with our business hiring clients in one-to-one close relationships. We never advertise in consumer media, only in specialized HR and recruitment publications and websites, and by attending professional HR or Recruitment conferences like HRPA. We may not be a brand name you know, but our clients' job postings are on the jobs boards job seekers know; in the social media people use daily; and our jobs and customers' career sites are on the top of results of all the major search engines. Once a client tries NetHire, they become a NetHire client for the long term. You may have heard of companies that sound like the NetHire concept in the last few years raising $50 million, $100 million and even $700 million, most with a lot of hype, lots of smoke and mirrors but little actual meat. Many have already failed, but NetHire is here for the long term. Each day we set out to build new services and technology, not for today, but for tomorrow and we will continue to work each day to make hiring and human resource functions easier for our clients while ensuring the best job seeker experience.